Rotek Receives Praise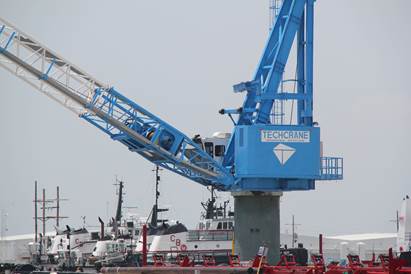 Rotek has a 15 year relationship with Techcrane, a leading global manufacturer of marine cranes, parts and services.

Techcrane President Darius Shad offered the following comments regarding Rotek and Rotek's committment to their customers:

"There is no question that in this marine industry, it is very tough to find good vendors that will meet customer demands. The requirement for hard work and quality product is paramount when meeting objectives set forth by the leaders in Oil and Gas.

Good partners like Rotek allow Marine Crane Designers and Manufacturers to succeed in meeting those demands. For over 15 years, Rotek has served Techcrane with quality bearings and prompt delivery."

Techcrane management has been involved in the design and manufacturing of marine cranes since 1979. Techcrane offers the largest range of certified marine cranes in the U.S.A. ranging from 2.5 to 250 ton capacity.
Further Information
Feedback